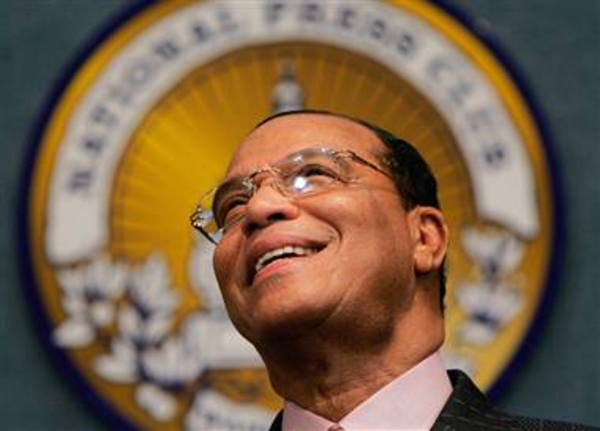 Minister Louis Farrakhan's December 1, 2001 letter to President George W. Bush

On September 17, 1985, 1 had a vision-like experience where I was told of the secret plan of President Ronald Reagan who had met with his Joint Chiefs of Staff in early September 1985 to plan a war. I was not told whom that war was against, but, within a few months it became clear to me that the war was against Libya and its Leader, Muammar Gadhafi. President Reagan on coming into office had as one of his aims the desire to get rid of Muammar Gadhafi, and to place in the leadership of Libya a regime more favorable to America's foreign policy interests. The desire of President Reagan also concerned the planning of a war involving young Black men here on the soil of America. This is what inspired me to tour the country talking to Black men urging them to stop the killing of one another, and, this is what eventually led to the Million Man March on October 16, 1995. Another of President Reagan's desires was to make null and void the treaty that was signed by his predecessor, President Jimmy Carter, returning the Panama Canal to the Panamanian people by the year 2000.  Read more...

Related articles:









Learn more about Know4LIFE and listen (and support) to our internet radio station at:
http://about.me/know4life
Posted By: Steven Muhammad
Monday, March 21st 2011 at 4:20AM
You can also
click here to view all posts by this author...