Above is a powerful testimony and tribute to a Living Legend: The Honorable Louis Farrakhan. Watch and you will see that Minister Farrakhan is more that a civil rights leader or leader for 'just' the Black man and woman in America. Minister Farrakhan is a World Leader and a Divine Man of God. Clips were taken from:
What is Saviours' Day? An Educational Compilation of Saviours' Day
and
World Friendship Tour
.
Report on The World Friendship Tour III
Obey God, prepare to meet the world,
Min. Farrakhan urges
"Obedience to God will give you access to power to actually become a perfect reflection of God," Min. Farrakhan told the audience. Min. Farrakhan, speaking about his recent World Friendship Tour III, stressed the need for understanding that Islam, submission to
the will of God, is more important than ritual and transcends the names given to religion. Submission to God is in the nature of  human beings, he said.

The Minister visited nearly 40 countries in less than three months as part of a tour that took him to Asia,
Africa, Canada, the  Caribbean, Australia and other parts of the earth. He returned to a rousing welcome on Feb. 20, just prior to the Nation of Islam's annual Saviours' Day observance.

"All of you are so much more powerful than what you're manifesting, the only thing you need is a better connection to the Creator and better obedience to His Will, and you will find the power that is within connecting to the Supreme Power. Than there is no power in the heavens above or in the earth beneath that can stop the rise of the Black man in America to the position that God has already marked out for us. We just have to get up  and go there," Min. Farrakhan said.

Turning to his World Tour III, the Minister said: "We met with Heads of State and government that truly love us and want us to be better than what we are and to move at a faster, faster pace. Our people are suffering in Africa and our Arab-Muslim family is suffering in the Middle East and our Palestinian family is suffering in their own country. 

"It's the same in New Zealand with the Maori people, it's the same in Australia with the aboriginal people. I want you now to think about the Nation of Islam being all over the world. Everywhere we went they said you must establish a mission of the Nation of Islam here. These are Muslim countries but they loved what they saw and heard coming from us," Min. Farrakhan said.

Arabic, French, Spanish, an Asian language and Portuguese must be learned in order to communicate with the peoples of the earth, he added. Read more...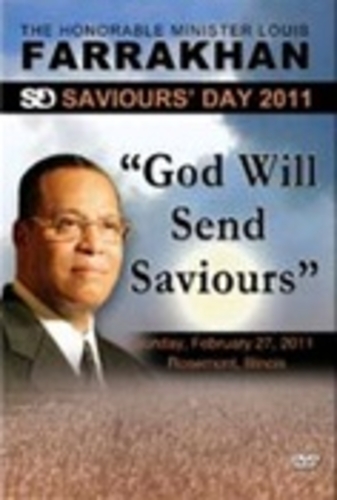 Posted By: Steven Muhammad
Sunday, February 20th 2011 at 8:51AM
You can also click here to view all posts by this author...