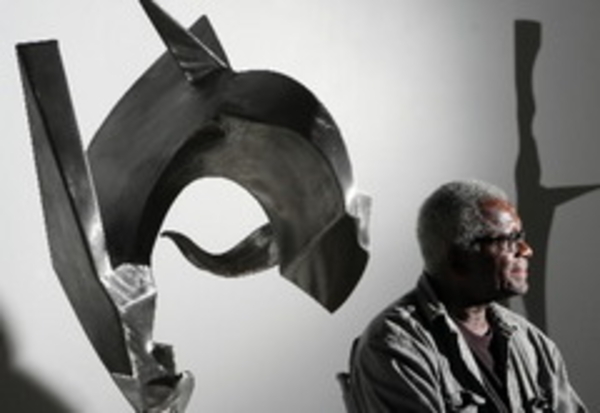 Kent Plantation House will honor Black History Month with a month-long art exhibit titled "Past, Present and Future."
The exhibit features two local artists, Ethel Dixon and Sylvia Martin, who will show approximately 20 works of original art in oils, acrylic or
watercolor.
The opening reception will be today from 4-6 p.m. in the Baillio Room in the Kent House Visitors Center.
Dixon was born in Shreveport, but raised and educated in Texas, where she started painting at an early age. She studied art at Texas Southern University under the guidance of internationally known artist and professor John
Biggers.
She continued her study of art while traveling with her husband to Europe and throughout the United States. She developed her own painting technique and began teaching this method through her studio on Jackson Street Extension.
Dixon continues to influence and encourage her students to explore their own styles.
Dixon has received honors including Outstanding Achievement in the Humanities and The Celebration of Black Women from the YWCA-YW Teens as well as a nomination for the Heritage Fellowship Award. She has also won numerous first-place awards in art shows, including several from the Melrose Plantation Art Show. Her work has been exhibited in galleries and shops throughout the United States.
Martin is a native of Rayne, located in Acadia Parish, but now lives in Alexandria. She attended the University of Southwestern Louisiana where she earned a Bachelor of Arts in elementary
education.
She has taught students in Louisiana, Missouri, Florida and Panama. She has always had a love for art, and after retiring from teaching, she decided to pursue her interest in art by enrolling as a student at Ethel's Studio.
Martin is also a poet and has had one poem published -- "America's Forgotten Child." She will incorporate some of her poetry with her paintings in the exhibit.
She holds memberships in several organizations and has received many awards and recognitions throughout the years. She was recently honored as "A Lady of Distinction" for invaluable community services and
involvement.
She shares her time and talents at St. Juliana Catholic Church, Huey P. Long Hospital, Arna Bontemps African American Museum, Volunteers of America, and an organization especially important to her, Sisters On A
Mission.
The paintings will remain on display throughout
February.
The reception and exhibit are free and open to the
public.
Posted By: Daniel Moss
Friday, February 4th 2011 at 4:37PM
You can also
click here to view all posts by this author...