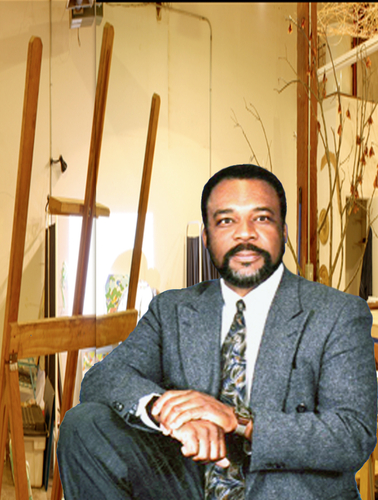 Why Teenagers Appear To Be Lost and How We Can Save Them
By
Okpara Nosakhere
American society is very disconcerted about the condition of young people today, and should be. It appears that the dilemma lies with the American's cultural adaptation to Western education as a valued system. The history of Western Civilization does not project a cultural image that is conducive to a healthy and well-rounded young person. Examine the quote by Thomas E. Dewey, the 47th Governor of New York.
"Independent, self-reliant people are a counter productive anachronism in the collective society of the future in modern society, people will be defined by their associations. The groups they belong to, not by their own individual accomplishments in such a world people who read too well or too early are dangerous, because they become privately empowered, they know too much and know how to find out what they don't know by themselves, without consulting experts…"
Thomas E. Dewey (1902-1971)
Another interesting quote is by William Torrey Harris who served as the chief administrator of the St. Louis Public Schools from 1868 to 1880 and as the United States Commissioner of Education from 1889 to 1906.
"American Schools are scientifically designed to prevent over education from happening"
William Torrey Harris (1835-1909).
Since the inception of education in America, it's sharing of knowledge is based on an economic class system. The more affluent you are, the more power you have to control your surroundings. "Mis-Education" or limited education was promoted for the poor and disadvantaged masses of white people, but educating African-Americans was far from being a concern on any level in American society.
"Kindergarten was created to be a way to break the influence of mothers on their children… Government is the true parent of the child-The state is sovereign over the family"…. Frederich Froebel (1782-1852)-Inventor of Kindergarten 19th century
However, a closer look at the maturation and social developmental of African-American children will lead us to cultural traditions that were lost in the Atlantic slave trade. Practices, such as the African Rites of Passage, were used to help young boys and girls make the transition into adulthood. The community as a whole played a major role in preparing young people in taking their rightful place in the village or Nation. Programs that were designed to address that need were the Boys and Girls Scouts, as well as the military basic training camps.
When children are not taught or grounded in traditional social rituals and routines, a void is created in the group dynamics of a people. Without leadership young people may not aspire to take a leadership role in their community. They will only act and respond as an insecure child would do and that is to be self-centered, selfish, impulsive and negligent.
These attributes are not the sole fault of the child. It is also the fault of a socially uneducated parent and a irresponsive society.
It is believed and practiced in America that children mature and develop cognitively due to an increase in age. There intellectual development will be acquired through osmosis, but hopefully not too much, according to Dewey and Harris.
We must examine the fact that as babies we are "given" everything we want and need. The behavior continues through the teenage years and adulthood if the proper education is not given. In order for a child to understand the ways of an elder he/she must be exposed to a learning experience both positive and challenging.
When a child does not go through a process of mental, physical and psychological development they are made retarded in their maturity.
Their behavior will be that of a spoiled, disrespectful and irresponsible person, as demonstrated by many young teenagers today.
To shift this paradigm of dysfunction, the conscious Elders must reinstitute survival standards in the Communities. Ancient philosophical principles and procedures must be put into place for young people to follow. Without this, generation after generation will be systematically destroyed.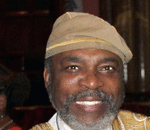 Posted By: Dr. Okpara Nosakhere
Sunday, August 29th 2010 at 2:16AM
You can also
click here to view all posts by this author...