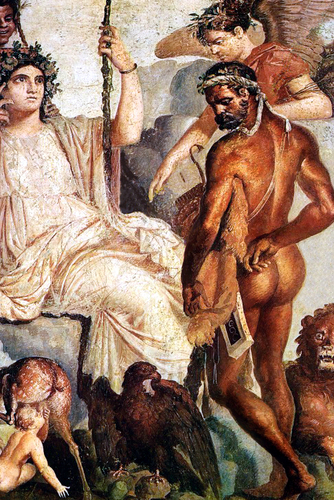 Was Heracles black
By Andre Austin
What did Homer say about Heracles
"And I caught sight of mighty Heracles
(that is to say, his shade…)
Like birds that scatter everywhere in terror;
And he (Heracles) , like dark night, gripping his bare bow
And with an arrow on his bowstring"-Odyssey 11:605
From Allen Mandelbaum translation
Other translations say:
"He came on, like dark night"-Richard Lattimore translation
I do not know where Hercules was born in the Illiad Homer states:
"I loved Semele and Alkmene in Thebes,
When Alkmene bore me a son, Herakles the strong-hearted" Illiad 14:320
Two cities were called Thebes one in Greece and the original one in Egypt. Additional evidence say that Hercules grandmother Andromeda was daughter of a King of Ethiopia says ancient writer Apollodorus. So Hercules was part Ethiopian and Egyptian. The Roman poet Ovid called Andromeda black.
The grandfather of History is Herodotus and he calls Hercules from Egypt to be the original and oldest of all. Egyptologist think Hercules was a composite figure of Egyptian Kings like Sesotris who was called mighty and had ancestors from Ethiopia and may have been the Biblical Nimrod.
It seems to me that when Hollywood makes a movie for kids they do little research to be anywhere near the truth.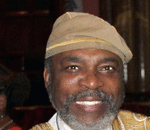 Posted By: Dr. Okpara Nosakhere
Monday, May 10th 2010 at 10:57AM
You can also
click here to view all posts by this author...