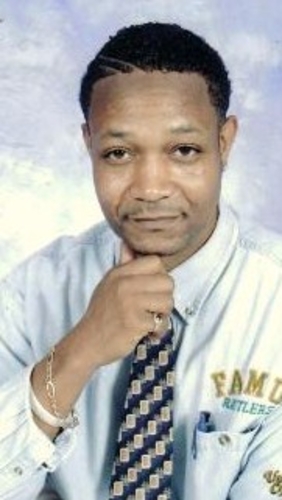 It was a Sunday night, 6 Dec 09. I was text messaging my wife. All of a sudden, I heard commotion outside. It was the voice of a woman shouting. At first I thought she was laughing loudly with other people. I went back to text messaging with my wife. Then I heard a shriek, "Help, he's killing me!" I went to the door to look outside; I was shocked to see a man beating a woman! I text message my wife and told her, "I'll be back; I have to stop a man from beating a woman!" A group of people, men and women were trying to hold him back. The women were pleading, "Please stop!" The men were physically trying to restrain him to no avail, they would move him back a short distance, and he would move all of them forward, to attack her again. She was bleeding trying to protect the back of her head with her hands cupped, lying prone on the ground.
911 had been called, it was shouted that her skull had been cracked. Something inside me welled up within me that I could not let a woman be killed and call myself a Christian. I have done this before in my street and party days quite a few times in the past, defending a female or woman from abuse. I am faced again with a familiar situation. No one could stop him. He was hitting her with his fists with all his might to the back of her head. He was kicking her and stomping her, saying to her and others around quote, "I am going to kill you/her!" He was told the police had been called; this seemed to increase his desire to kill her before they came. He continued shouting at the top of his lungs, profane expletives, but I will use decent language to translate, "I am going to kill her no matter what, before the police get here and no one can stop me.
I walked up to him, because the group of people trying to stop him could not hold him back. He reminded me of the Scripture in the Bible about the man in the tombs who could not be restrained by chains (Mark 5:1-4). In the past without thinking, I would have fought him to save her without any regard for my own life.
However, I did something automatically without thinking that surprised me. I approached him, shouting threats of death, eyes red, glazed and wide as if dilated; also he smelled of alcohol. I approached him slowly with my hands half raised to show him I was no threat.
I asked him, "Please stop, don't do this, walk away." I heard people saying his name, so I repeated myself using his name. I asked him, "Can I pray with you, I am a Counselor. I don't want you to do something that you will regret the rest of your life. This is not worth it." He stopped, unclenched his fists, put his hands down and walked away quietly.
This time I had put Christ life on the line, not my own.
Later I overheard people saying in passing by them, the woman he was beating, is the mother of his daughter, who I recall is eleven years old. They also stated he would beat the mother of his daughter in the back of her head, so people would not notice bruises on her body.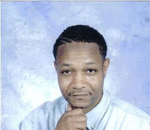 Posted By: WILLIAM W. HEMMANS III
Tuesday, December 15th 2009 at 9:40AM
You can also
click here to view all posts by this author...