For the second time this week, Michael Baisden has mentioned my pen name on national radio. It's so humbling... When Mr. Baisden mentioned my page on Wednesday, I missed the live airing. When I heard him mention my pen name again today... Let's just say that I'm sooo humbled right now.
I'm so touched right now that I'm literally weak. I can barely type this blog entry up... God's word is the truth. He will pour out blessings upon you so great that you can't receive it all at once. I give Him all the glory and the praise -- I'm not preaching to you -- That's just me giving big ups to the One who deserves it.
My heart wants to write so much right now, but I can't get the words together. Cutting to the chase -- I need to ask you all to help me to help others. This is bigger than me. This is a tremendous opportunity for us all as Spoken Word Artists and Poets.
If you're a Spoken Word Artist who is actively working towards your dreams -- performing, publishing your work on the web, broadcasting, etc. Please send a flyer to me at: atlanta.red@gmail.com, Subject Line: "Promoting Spoken Word & Poetry", include a link to the place where you would like the .jpg file to point, (be sure the .jpg file is no wider than 150 pixels. Height can be however tall you want it to be. I'm going to add it to my page on Michael Baisden's web site, ISeeColor.com, this weekend. I need the files by 11:59 p.m. Saturday night (eastern time). My page on ISeeColor.com is http://www.iseecolor.com/profile/atlantared. Add me as a friend. Once you're there, build your page, include your spoken word playlist and find the "B-Side" and drop a comment on their page "Check out my music". If you want to drop my name, that's cool... but not necessary. They listen to everything that comes through.
Fans/Friends: Please spread the word to your friends. The more listeners and fans of poetry/spoken word that show up, the more help we all receive as artists to gain more traction towards being accepted into the mainstream of the music industry. Let's work together and make it happen. It can happen. It will happen. We'll make it happen because we all love poetry -- not just "my poetry" but the art itself.
Please do... Show your love and support for all who -- have worked and are working hard to support Spoken Word/Poetry.
Love & Peace,
Atlanta Red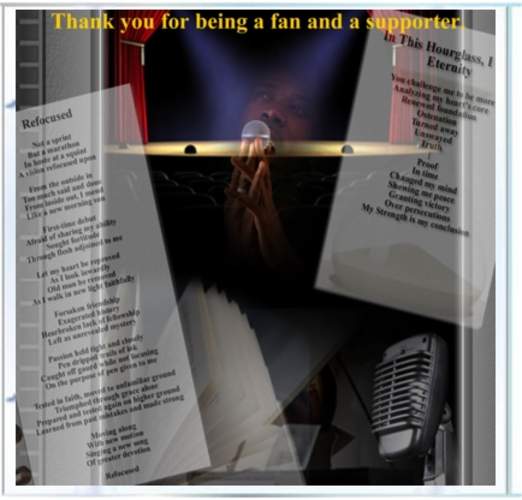 Visit: Open the Door - Check out the Michael Baisden Show
Refer Back To Us! - http://blackartconnect.connectplatform.com/?referrer=104085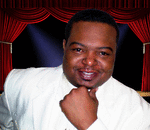 Posted By: Atlanta Red
Friday, November 21st 2008 at 8:07PM
You can also click here to view all posts by this author...